About Us
Learn a bit more about the Affinity Mortgage Solutions team.
Offering mortgage advice in Daventry and surrounding areas, we are a local, family run business, established in 2002.
We offer a personal face-to-face service and treat our customers the way we would like to be treated.
Affinity Mortgages are mortgage brokers, which means that our advice is always based on your needs and particular requirements. Our relationship with our clients is rarely a one off service; it is an on-going relationship to ensure that the products we arrange still suit your changing circumstances. We will match the most suitable products to our customers and ensure they continue to get the best advice.
We understand the importance of spending time with our clients to discuss your objectives and plans for the future. We offer as flexible service as possible by seeing you either in your own home or in our office; we're available weekdays, evenings and weekends, either over the telephone or via email.
Affinity Mortgage Solutions Ltd is an appointed representative of PRIMIS Mortgage Network. PRIMIS Mortgage Network is a trading style of Personal Touch Financial Services Ltd which is authorised and regulated by the Financial Conduct Authority.
How much does it cost to use Affinity Mortgage Solutions?
We normally charge a fee for mortgage advice, however this will be dependent on your circumstances. Our typical fee is £200.
Expert Mortgage Advisors.
Professional Care.
We are here not only to get you the best deal, but the team are here to help and guide you through the mortgage application processs.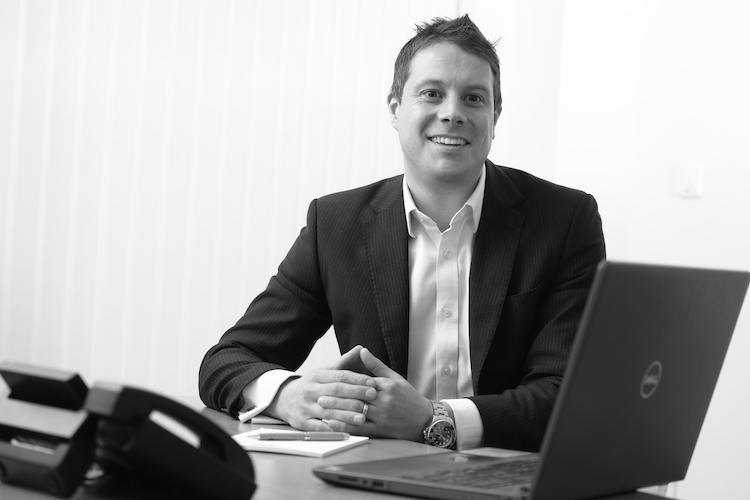 Anthony George - CeMap
Mortgage Advisor
After completing my degree at Reading University I joined HSBC to train in the financial services industry. The training and experience I gained there was fantastic. One of the key aspects I realised thanks to working for a bank was that one size does not fit all. Joining Affinity in 2007 allowed me to expand the options I could offer to my clients meaning I could say yes to more people and help them realise their options and potential with regards buying properties. Helping people throughout their lives with their house purchases and remortgages is thoroughly rewarding and I love catching up with old clients.
Outside of work I enjoy spending time with my wife and love nothing better than taking the dogs for a walk with a quick stop at a local pub for a decent pint.
Kate Young - Chartered
Mortgage Advisor
I started my career at LloydsTSB at age 21 having completed a business degree and I have never looked back.  I moved to the Prudential to continue my training in Manchester and then to London to work for AWD within their corporate employee benefits arm and reached my chartered adviser status with them.
I then joined Affinity Mortgages and have since formed many strong friendships with my clients over the last 12 years.  I love meeting up with previous clients and seeing their own lives change as they pass through the stages of life from being single, meeting and sometimes marrying, then starting a family, it gives me enormous pleasure to know that I have helped them move house and enabled them to fulfil their own aspirations.
Paul Winch - MAQ
Mortgage Advisor
My first step in to the world of financial services was whilst working for Pearl Assurance as an area manager helping everyday people look after their financial needs. From here I decided to specialise in Mortgage advice as housing as always been a passion.
We started Affinity Mortgage Solutions in 2002 from scratch and have now grown to 4 advisors working out of two premises including our brand new mortgage shop in Daventry. Meeting people and helping them buy they homes has always given me a great deal of pleasure and build a long professional relationship with clients becoming friends. Personal hobbies and interests include Badminton and being a good dad to my young family.
Mark Macmain - CeMap
Mortgage Advisor
I started my career at Countrywide Insurance Services at the age of 24 after completing my degree. I worked for countrywide for 11 years and the last role I had with them was working in there compliance department checking the suitability of mortgages that countrywide mortgage consultants had written.
I then left the financial industry to move into the sales industry which after around 4 years led me to going back in to the financial industry as a Mortgage Consultant for Nationwide Building Society.
After 18 months at Nationwide I have moved to Affinity Mortgages to work with Paul, Kate and Anthony. I feel a mortgage is the most important financial commitment anyone can make. I know I can provide my customers with the best solutions to their own needs and circumstances.
I believe in honesty and communication with customers and providing these I help provide an excellent relationship and service for them.
Out of work I am very sporty, I used to play football, cricket and tennis. Now I am a keen golfer with a handicap of 11. I play at Northants County Golf Club, Where I am a member of the Junior Development Committee and I help manage one of the Junior teams.
I am married and have two daughters and as a family have a menagerie of animals which we all love looking after and spending time with.
Emily Winch
Finance & Administration Assistant
Having trained and qualified as an accountant with several years experience in marketing companies, I decided to combine my skills and join Affinity in a finance & administration role to support our advisers.
With increasing regulation, the demands on compliance is now a fundamental part of the mortgage process therefore by supporting our advisers this enables them to spend more time with our clients. I'm also involved in our marketing and social media presence.
Working at Affinity allows me to juggle work and a busy family life. Holidays and enjoying fine food & wines are particularly important to me.
Victoria George
Administration Assistant
After 20 years working full time on my family's riding school my husband and I started a family. This left me with less time to go into a work environment so I decided to take on an admin role at Affinity Mortgages, much of which can be done from home. This enables me to help out our advisors with some of the day to day jobs giving them more time to focus on our clients. 
In my free time I enjoy looking after our 2 young children, horse riding, walking our dogs and going on nice holidays.
We have two offices in Daventry where we can hold face to face appointments.
Our LocationS
20 High Street, Daventry, Northants, NN11 4HU
10-12 Oxford Street, Daventry, Northants, NN11 4AD
You voluntarily choose to provide personal details to us via this website. Personal information will be treated as confidential by us and held in accordance with GDPR May 2018 requirements.  You agree that such personal information may be used to provide you with details of services and products in writing, by email or by telephone. By submitting this information you have given your agreement to receive verbal contact from us to discuss your mortgage requirements.
Affinity Mortgage Solutions Ltd is an Appointed Representative of PRIMIS Mortgage Network, a trading name of Personal Touch Financial Services Ltd. Personal Touch Financial Services Ltd is authorised and regulated by the Financial Conduct Authority. Registered Office: 10-12 Oxford Street, Daventry, Northants, NN11 4AD. Registered in England and Wales. Company number: 4565235